You are here
Keep contact details up to date
When contacting members and external resources it is imperative phone numbers, email addresses etc... are current and with Volunteer Rescue your members can maintain their own profile records.
Members
Volunteer rescue records contact details for both members and external resources (e.g. suppliers, local outfitters). Members are the cornerstone of any rescue organization but keeping track of their contact details, who to contact in an emergency, what they are certified in etc... is a time consuming job. Often these details are out of date and this only becomes apparent when calling a member for a task.
With volunteer rescue each member can maintain their own profile to maximise accuracy and where members do not feel comfortable with computers the profiles can also be maintained by the organization administrators.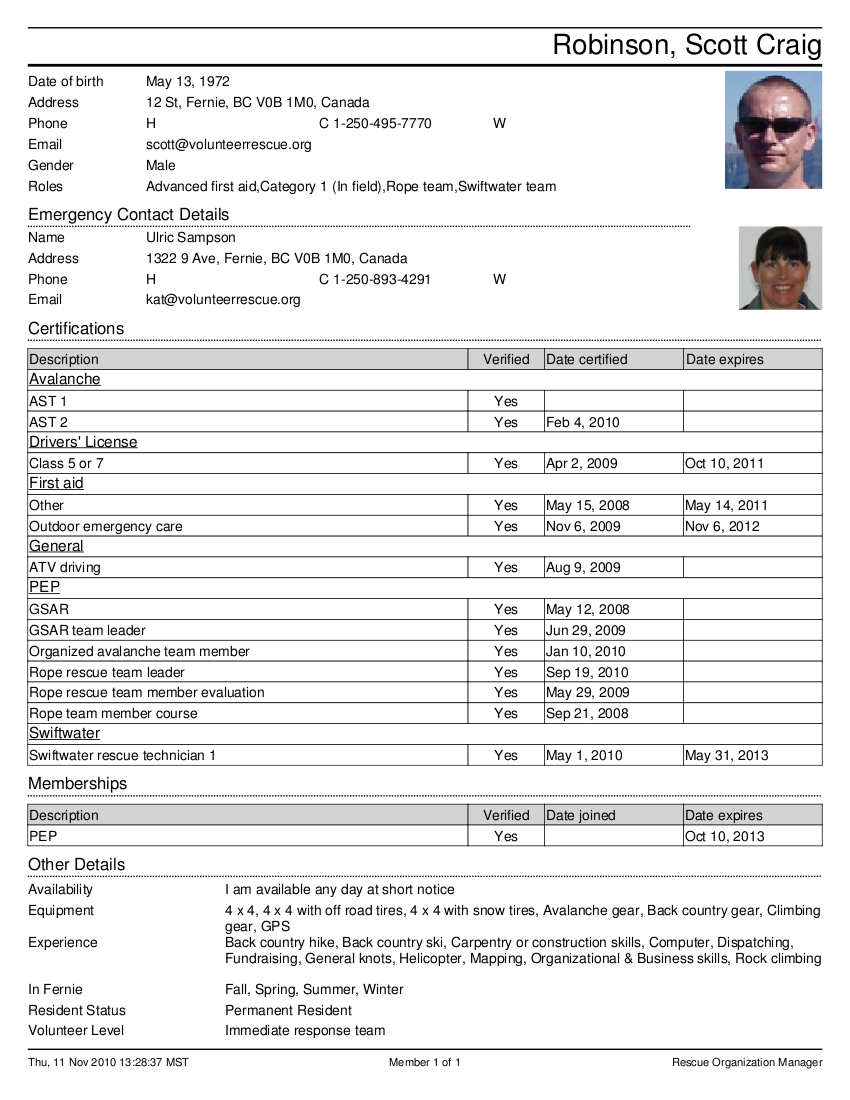 Volunteer rescue provides many of the fields that an organization would need for a member including
External Resources (Contacts)
Along with its members a rescue organization will need to maintain contact details of external resources such as suppliers, local helicopter companies, requesting agencies etc... For these resources the contact information required includes
Volunteer rescue provides fields to collect all this information along with providing the ability to group contacts together to better organise and ease location of on the pages.
Whilst volunteer rescue provides fields to collect a wide range of information on an organizations members and contacts it is inevitable there will be information over and above that provided for that will need to be collected. Volunteer rescue has the ability for an organization to create its own fields and lists that can be included in the profile edit pages for both members and contacts ensuring an organization can capture all the information it requires.